Nematron® Products for Logistics & Transportation
Driving Efficiency on Every Route.
Embark on a journey with Nematron® by Comark, where cutting-edge computing meets the ever-evolving world of logistics and transportation. Navigate the complexities of supply chain, fleet management, and cargo handling with our high-performance systems designed to keep the world moving smoothly.
Streamlined Operations: Our computers and displays facilitate efficient tracking, scheduling, and management of transportation assets, ensuring timely deliveries and optimal route planning.
Built for Mobility: Crafted to withstand the rigors of transport environments, our products promise reliability, whether on a cargo ship, a freight train, or a delivery truck.
Interactive Dashboards: User-friendly interfaces present real-time data on cargo status, vehicle locations, and traffic updates, making decision-making swift and informed.
Safety and Compliance: With features supporting safety protocols and regulatory standards, our solutions prioritize secure and compliant logistics operations.
Create the Building Automation, Facilities Management, and Security Systems of Tomorrow
with Leading-Edge Devices
Edge computing evables transportation companies to more quickly and efficiently respond to customer needs by significantly reducing the amount of time needed to process data and make decisions,
Transportation Automation
Comark specializes in edge computing and display solutions in train, railway, light rail vehicle, and rolling stock applications. We offer a variety of in-vehicle computers and displays designed for operation within trucks, buses, trains, and marine vehicles. These systems are designed for use in rugged environments.
Comark can accommodate the requirements for any specialized train computer or display. We offer rapid product development and EN50155 certification for operator displays, NVR, passenger counter computers, digital signage controllers, door monitoring computers, and other train and railway applications.
Edge Solutions for the Most Complex Industrial Automation Needs
Comark custom engineers all elements of even the most complex ruggedized edge hardware solution. We are able to quickly deliver unique designs by building on our strong foundation of base components and patented elements developed over many years.
Our clients rely on us to help them design, test, and manufacture ruggedized, custom engineered edge/embedded devices that:
Streamline industrial automation systems with the latest technologies.

Meet ever-changing safety standards, laws, and public expectations.

Innovate new solutions to technical challenges.

Have long product life cycles and maintain form factors.
Modernizing a Nationwide Indoor/Outdoor Package Sorting System
A global logistics giant needed help when the mission critical technology it relied on for package tracking was declared "end-of-life" by the vendor that created it with no replacement offering. This hardware and software system was at the core of the client's business, sorting and tracking packages as they were routed in each of its U.S. sorting hubs. From warehouses to airports, each hub presented a unique, extreme environment for this mission critical equipment.
Fortunately, the Comark design team was quickly able to engineer and manufacture a new ruggedized tablet computer with touchscreen that mounted to the existing infrastructure and linked to the rest of the package tracking system with stable, long range Bluetooth connection.
The harsh environmental conditions and complex functionality required using the team's experience of designing mission critical edge computing devices for military and oil and gas markets. This included addressing:
A high vibration and high shock environment

High temperature and high humidity environments

Significant range for wireless communication

Ability to support existing software and upcoming leading-edge software
The client was so pleased with the solution provided – including the fast design and rapid in-house prototyping and manufacturing – that they intend to deploy this solution across hubs globally.
Solutions certified to meet your requirements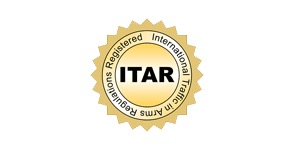 ITAR Compliant Registered Manufacturer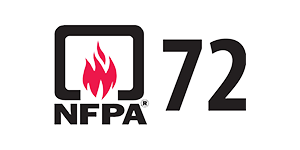 FCC Marking (U.S.), CE Marking (EU),
China Compulsory Certificate Marking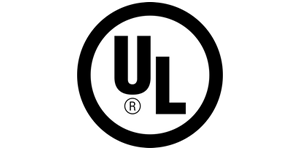 ABS Type Approval (IEC 60945)
Comark is certified to ISO 9001:2015